Many moons ago a friend of mine came to me asking if I'd seen a blog called The Strobist and did I fancy coming with him to a meetup he'd seen on Flickr. Little did I know at the time that it was about to change my path completely.
Up until that point I'd been familiar with cameras ever since inheriting an OM2n from a departed relative, finally moving into the modern age with a Nikon F80 some time around 2000-2001, just before digital really started to get moving. I was a typical hobby shooter, lots of cats, dubious landscapes, some macros but never, ever people.  Around about 2004 I bought into Digital with a Fuji S2 pro and SB-28 flashgun and continued to harass the local felines with photos, shooting holidays, birds and whatnot but again, never people.
A couple of years pass and this offer from my friend comes in, so off we pop to meet up with a bunch of like-minded strangers off the internet. Surprisingly, that seems to work out for me better than you'd imagine more times than not, and so we rock up with our SLRs and lonely looking flashguns, ready to borrow kit if needed and without the faintest clue what we're doing.
Fast forward maybe another 7 years, and I look back at that as the pivoting moment when I started to take photography seriously and, crucially, started shooting people too. This time out I'm responsible for organising the training day, offering help and assistance and guiding another friend of mine through his first foray with an off camera flash. It's not quite Luke and Yoda, but it's encouraging to look back and be able to see some progress.
It's also refreshing to return to your roots and remember what it's like to get results with the minimum possible gear, without the safety nets of tethered laptops and giant studio flashes that forgive minor transgressions and let you shoot blindfolded.
Here's a before and after of my assistant Doug looking frankly dapper as hell, in a back storage room of a local pole studio, in a before and after from LR to PS, and then the retouch in PS to make it look a little less like a storage closet!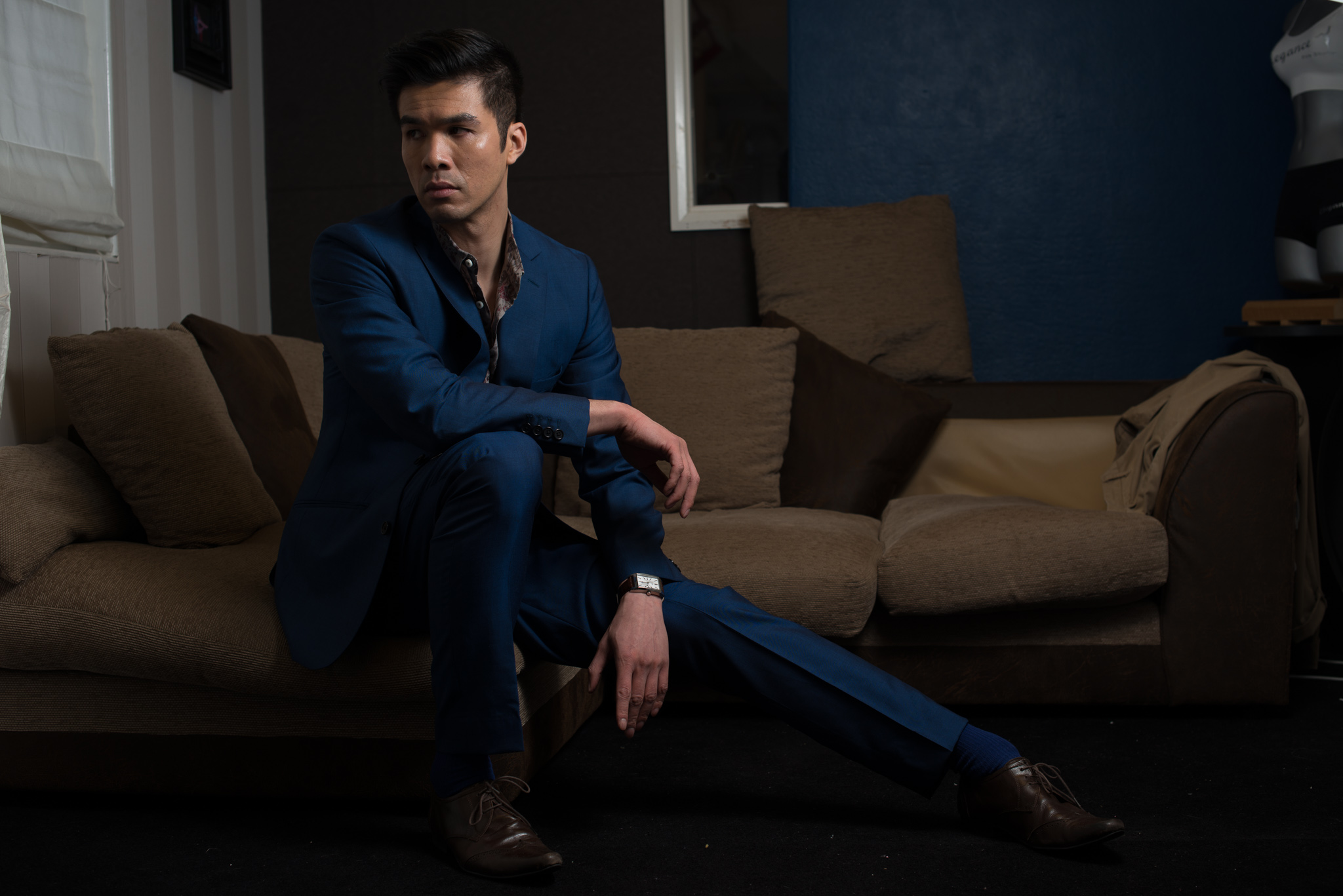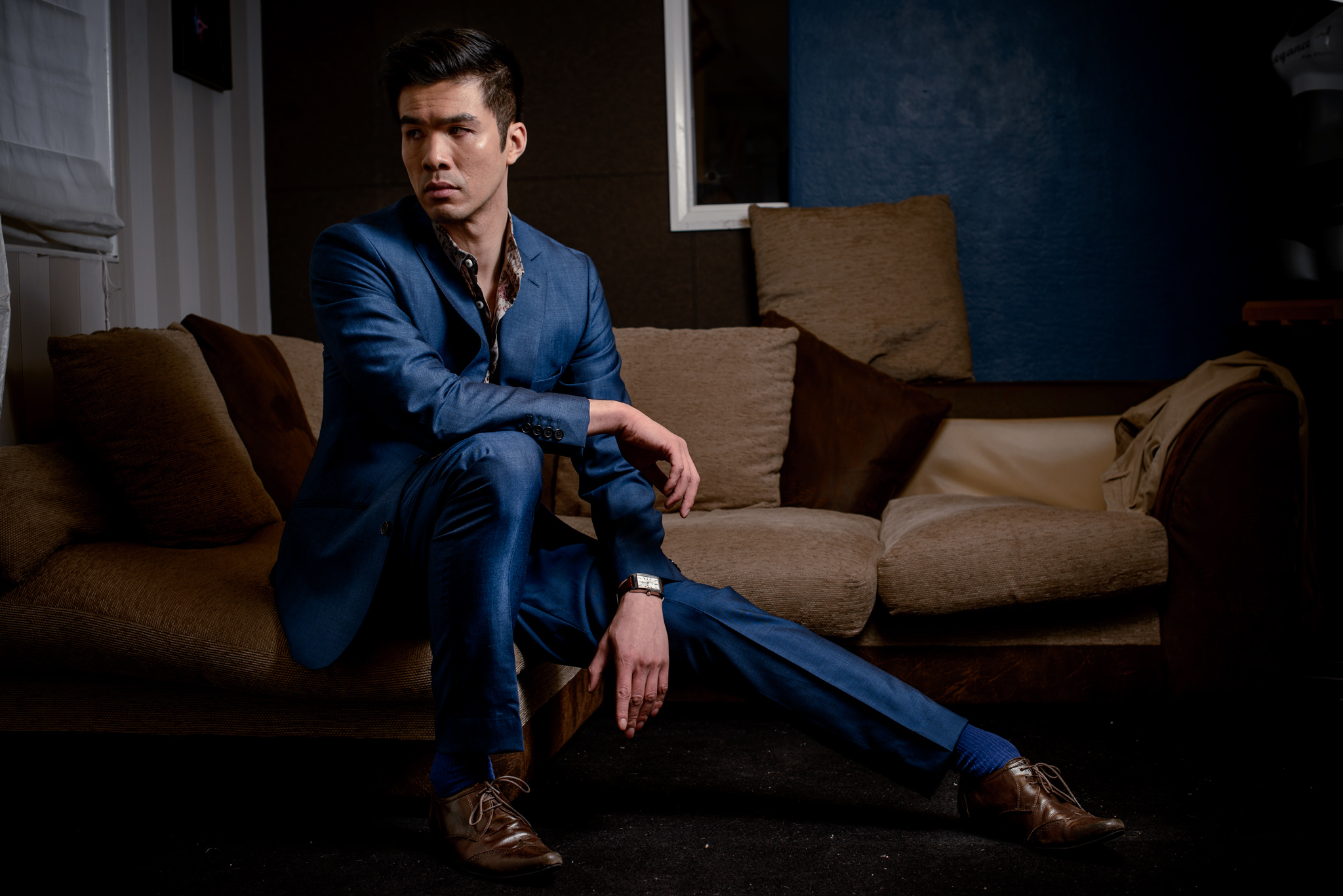 You can see the basic corrections in Lightroom are applied, but no attempt is made to correct for dust and imperfections as it's simply too tedious to do in LR, and Photoshop is a much better suited tool for it. The final image sees some more highlight work done on the suit, as well as a floor cleanup and removal of the distracting background elements.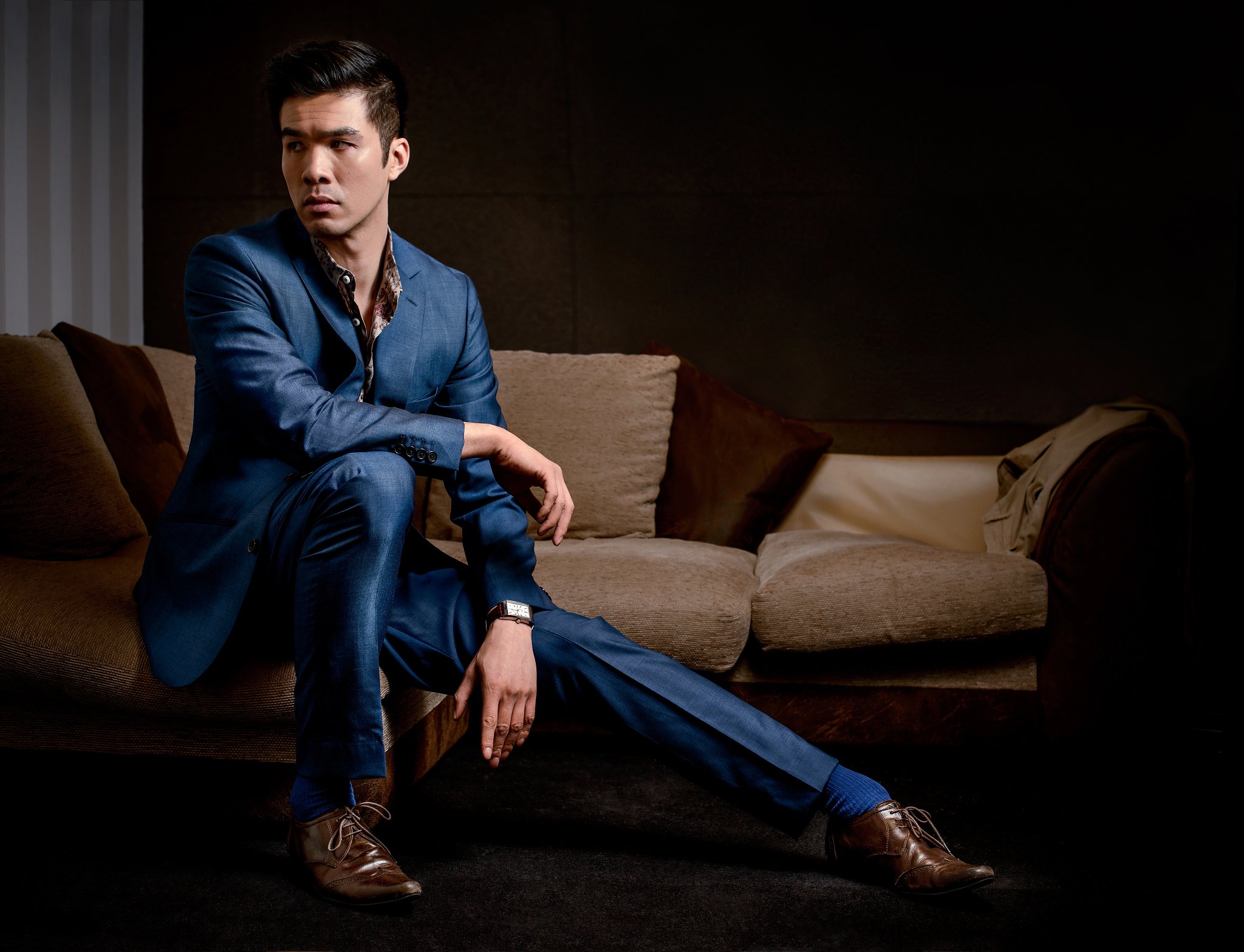 ---